Featured Artwork by artists and illustrators based in Cornwall.
Discover new artists and buy Art from our online secure Marketplace.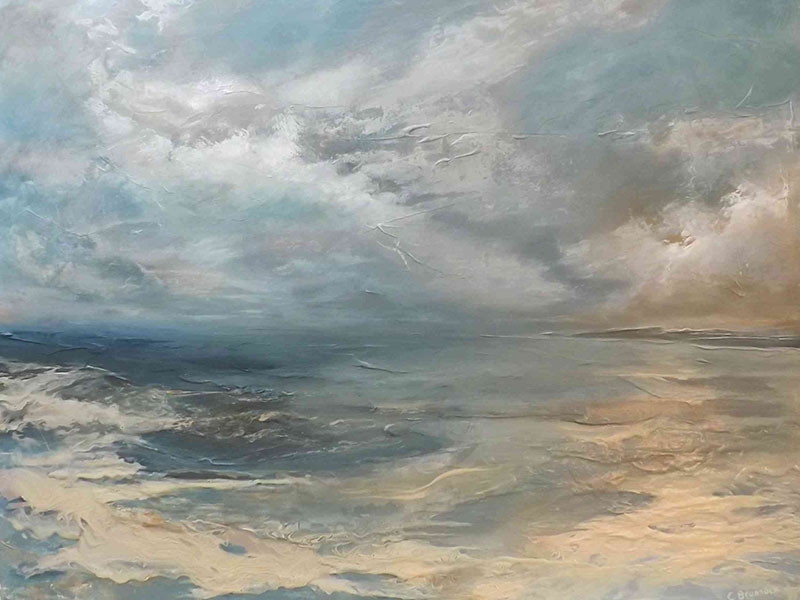 Christine Brunnock
Christine Brunnock was raised in St Ives, Cornwall. She is based in St Ives today where she is constantly inspired by the Cornish landscape. Largely self-taught, her work is expressive and atmospheric, communicating a range of emotions that are reflected by the elements and environment. Christine's work has been collected internationally and she exhibits regularly. She was shortlisted for The Evening Standard Art Prize in London and is a member of The National Acrylic Painters' Association.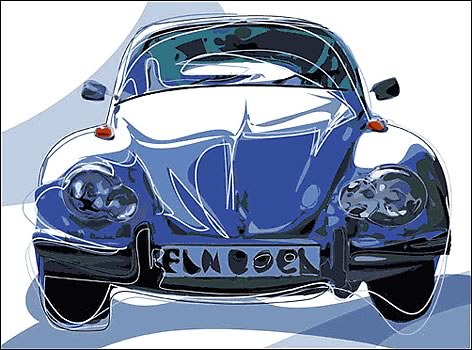 Brian Hoskin
Cornish artist Brian Hoskin grew up working on his father's boats in the fishing village of Looe. After studying at Falmouth and Exeter, Brian graduated with a degree in graphic design, moved to London and established himself as a successful freelance illustrator.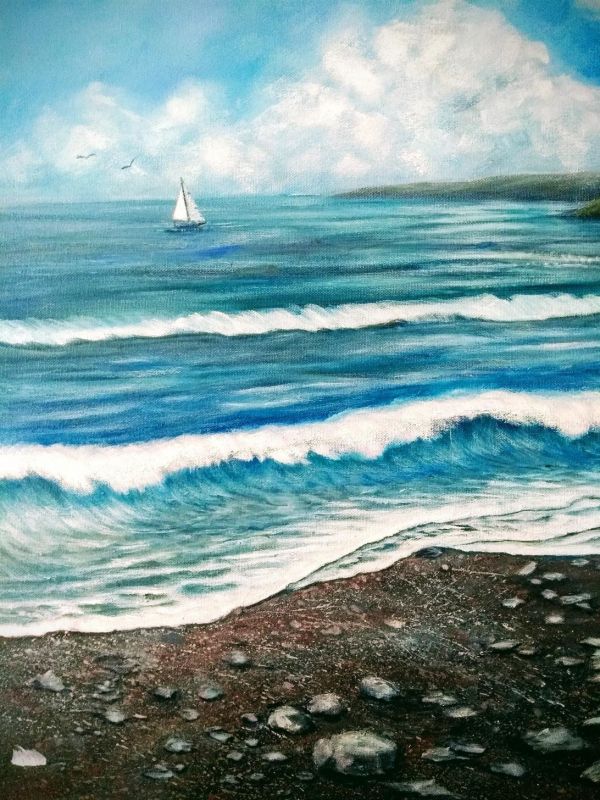 Charlotte Trevains
Charlotte was born in the 1970s in Cornwall, to a truly Cornish family, with her roots in the County traceable back to the mid 1600's. Always creative from a young age, she spent her childhood learning about nature, watching and exploring local freshwater rivers, woodland, moorland and coastal environments.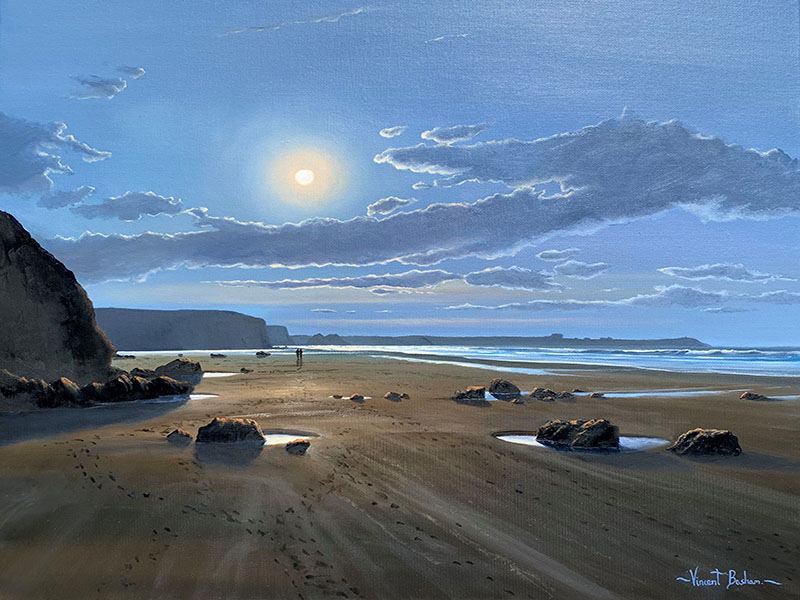 Vincent Basham
Vincent Basham is a self-taught artist who specialises in seascapes, he was born in Maldon, Essex in 1956 and educated at Thurstable School, Tiptree where his love for painting first developed. He has exhibited his work in prestigious galleries in London, Essex, Norfolk, Devon and Cornwall.