Featured Artwork by artists and illustrators based in Cornwall.
Discover new artists and buy Art from our online secure Marketplace.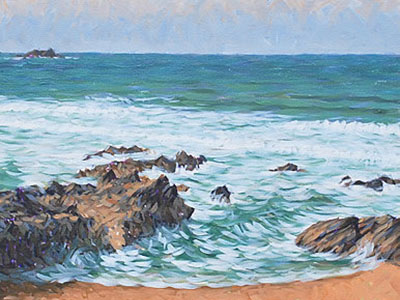 Simon Birtall
Simon paints in an 'Impressionistic' painting technique in oils on canvas. Influences include several Impressionists and Post Impressionists, and subsequent artists such as Sargent and Brangwyn.
Join Artists in Cornwall
Sign up today for just £30 per year
For further details please click on the button below, where you'll find a link to sign up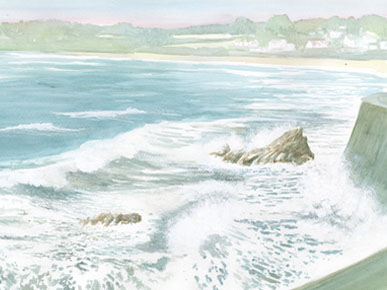 Al Cazu
Al Cazu (Alan G Williamson) is an artist working and living in Cornwall. This collection of pictures titled 'Coast To Coast' has been created during the spring of 2012, originally painted with watercolours. These images are available as limited edition high quality digital prints numbered 1-100 and hand signed by the artist.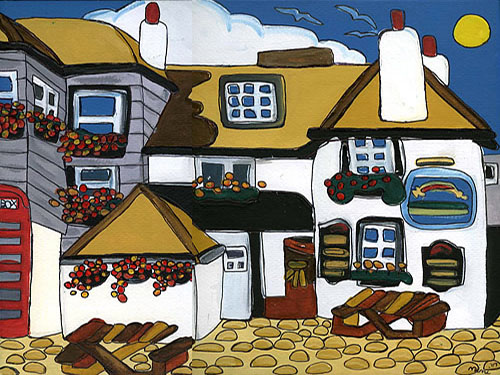 Amy Winfield
Amy Winfield, who is also known by her artist's name Mimi, has a growing reputation for her art and photographic work throughout Cornwall. When I was younger I was always painting and drawing, like any normal kid.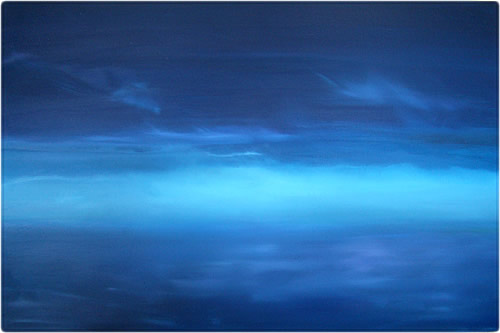 Matthew Buchan
Matthew Buchan is a local artist living and working in Grampound. Fangorn Studio is an old summerhouse converted for use as the artist's workspace, nestled amongst the many trees and vegetable patches in the grounds of the home he shares with his muse, Victoria, two family members, one crazy cat and five chickens.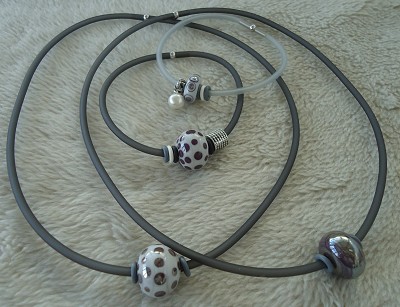 Beads Ashore
Lampworking originates from early days in Venice where artists melted glass over the flame of an oil lamp to make a bead.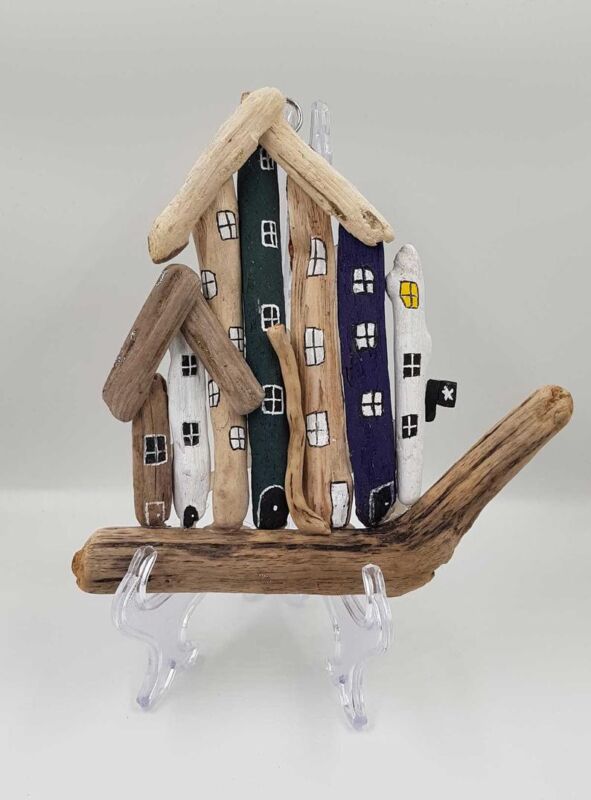 Pebble Art
Living in Cornwall and Devon all my life and being surrounded by the sea, I have built up a large collection of interesting driftwood and other washed up bits that one day will be turned into something special.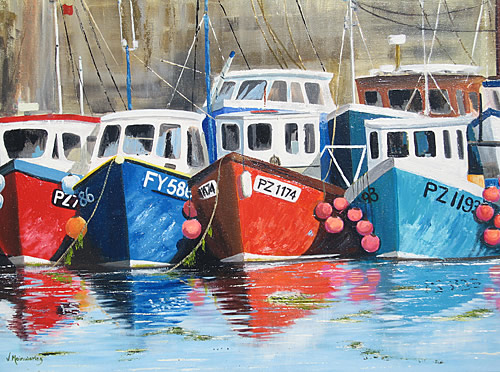 Valerie Mainwaring
I am a so called 'self-taught' artist and tend to paint according to my mood. My paintings consist mainly of 'little people' having a good time. I had, as a child, many a day out with my parents and in a lot of my paintings I try and reflect the good times I had. Walks by the river, fun in the snow, days on the beach etc.